Want a fat burner that is specifically made for women? What about Ultra Lean FatBurner from Myogenics BioNutrition?
I took a peak on its formula and found out that it is plausible for women's weight loss needs due to its not so potent stimulant amounts.
As you know, most fat burners are packed with ridiculously high amounts of thermogenic agents which make their formulas a high risk for side effects.
So the question is, can Ultra Lean FatBurner help you lose weight? Read on and learn more why this supplement is perfect for women.
What is Ultra Lean FatBurner?
Ultra Lean FatBurner is from a company called Myogenics BioNutrition LLC, which is also known online as Made For Her Nutrition.
One of its siblings is Garcinia Burn, which is one of the most reputable garcinia supplements for women in the market.
Some of the health benefits claims of this brand include:
Burn fat and get lean
Improves hyper-metabolism
Increased mood and energy
Extreme appetite suppression
Awesome energy and mental focus
Inhibits adipose tissue gain
Increases apoptosis of fat cells
As you can see from the claims above, Ultra Lean FatBurner is one of the most ideal supplements for female dieters and athletes.
This brand is also moderately priced with $24.95 price tag per bottle. That is much cheaper compared to other female diet pills in the market such as Female Hormone Balancer, BeautySlender, or RapidCuts Femme.
Ultra Lean FatBurner is also guaranteed by its manufacturer – Myogenics BioNutrition. So you can buy Ultra Lean FatBurner with confidence.
Ultra Lean FatBurner Ingredients
This supplement has 1,300mg per serving of clinically proven and effective slimming agents. This dosage is potent enough for men, which means that women will get significant effects from this pill.
The ingredients include green coffee bean, raspberry ketone, garcinia cambogia, caffeine and green tea extracts.
Other inactive ingredients include gelatin, rice flour, vegetable magnesium stearate and silicon dioxide.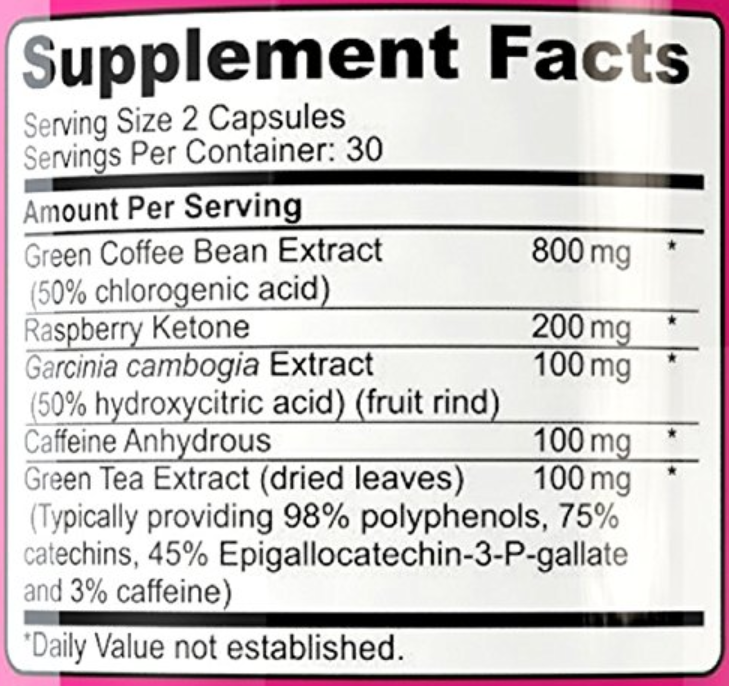 So How does Ultra Lean FatBurner Work?
Myogenics BioNutrition claims that this supplement is the best fat burner for women due to its proprietary thermogenic formula.
To learn how this diet pill work, let's get deeper into its formula and see if Ultra Lean FatBurner is truly plausible for women.
Green Coffee Bean
Ultra Lean FatBurner has 800mg per serving of green coffee bean per serving making it its primary agent.
According to WebMD, green coffee bean is high in chlorogenic acid, a chemical that affect how your body regulates blood sugar and metabolism.
Research shows that obese adults who took green coffee bean extract for eight to twelve weeks, lose an average of 2.5 to 3.7kg more weight than people taking a placebo.
Green coffee bean is also beneficial for high blood pressure, type 2 diabetes, Alzheimer's disease and many others.
Raspberry Ketone
Raspberry ketone is another popular diet slimming agent that is deemed to posses powerful weight loss properties.
Experts suggest that this fruit herb can increase some measures of metabolism (which trigger fat loss) and can affect a hormone called adiponectin.
Adiponectin is responsible for increasing the heart rate at which your body burns fat and reduce appetite.
Though many critics argue about the true slimming effects of raspberry ketone, it is still one of the most widely used slimming agent in the market today that can possibly give you results.
Garcinia Cambogia
Garcinia cambogia is also one of today's most popular slimming agents which is found in most diet pill brands such as Pure Garcinia Cambogia, Premium Garcinia or Garcinia by HealthLabs.
This fruit has an active compound called hydroxycitric acid (simply known as HCA) which is touted to help prevent fat storage, controls appetite and increases exercise endurance.
Green Tea
Green tea is one of the best known fat burners in the industry and is widely used for other health conditions as well such as cancers, blood pressure disorders, genital warts, headaches, diarrhea and many others.
With polyphenols (antioxidants) and caffeine, green tea can truly give you some measures of weight loss and Ultra Lean FatBurner have lots of these compounds.
According to an article by LiveStrong, green tea's high concentration of polyphenols and caffeine can prevent body fat accumulation and can trigger thermogenesis.
Caffeine
This compound is practically every product you can think of – coffee, colas, teas, energy drinks, nootropics, sports nutrition pills and of course weight loss supplements.
Caffeine affects your central nervous system which stimulates both your mental and physical performance to rev up.
You can also use caffeine if you want that instant energy that you need in the gym.
So Can Ultra Lean FatBurner Deliver Results?
Ultra Lean FatBurner has a formula that is potent enough for a woman's weight loss needs. The dosage isn't exaggerated with high amounts of ingredients and other hyped marketing claims.
With 1,300mg per serving formula is a perfect dosage that can truly deliver results and there are various customer reviews online that supports our view.
Is it Safe?
With stimulants, Ultra Lean FatBurner is not a side effect-free supplement though we found no reports of any adverse health effects online.
To make sure that you'll have a safe supplementation, consult your doctor first before you take Ultra Lean FatBurner.
Directions
According to its official website, you can take 2 capsules daily preferably with meals or as directed by a healthcare professional.
For best results, take one capsule in the morning and another capsule early afternoon.
Ultra Lean FatBurner Review Summary
This supplement is one of the best female supplements in the market. If you are currently on a diet or following an intense exercise program, Ultra Lean FatBurner can definitely support your weight loss program.
Here are the reasons why you need this supplement:
Natural formula
Good reviews online
Perfect slimming supplement for women
Can trigger key areas of weight loss
No known side effects
Moderately priced
Money back guarantee
Where to Purchase Ultra Lean FatBurner?
Ultra Lean FatBurner is available online through its official sales page or through Amazon.
Aside from this brand, you may want to check out one of our top rated diet supplements here – Phen375.
Click the link below to learn more about this powerful fat burner.
Our Top Rated Diet Supplement
Phen375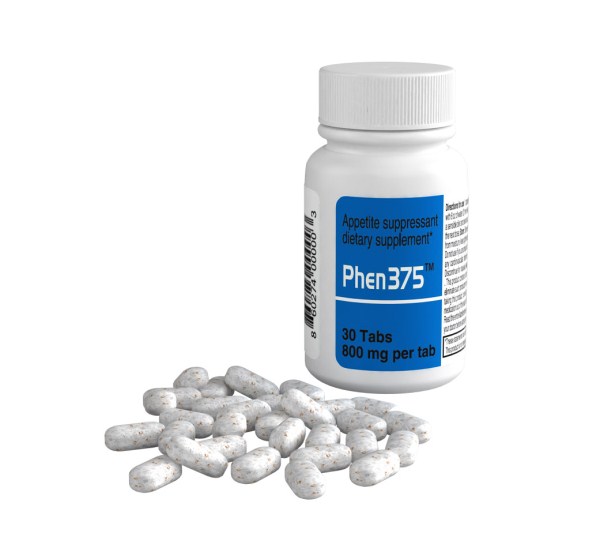 Our top-rated diet pill that is clinically proven effective and safe for any kinds of weight loss program.
Powerful weight loss properties
Natural and proven ingredients
No known side effects
Trusted by thousands of dieters
Money-back guarantee
Click here to Read our Full Review