Fuel for the Body is an energy boosting supplement designed to help support your body's health needs especially when it comes to workouts.
Like other energy boosters in the market such as BPI Naturals, Evosport Green Tea and TestoFuel, this product doesn't just increase your energy but it also promote other key areas of bodybuilding.
Read on to know if this brand can help improve your overall workout program.
Our Tip: Instead of using this pill, consider using a proven brand – CLICK HERE
What is Fuel for the Body?
Fuel for the Body is a product of Herbal Nitro Inc. a health supplement manufacturer based in California.
Some of the health benefits of this product include:
Gives you natural energy that you need
Helps enhance mental functions
Can help boost metabolism
Supports other health benefits
Improves physical performance
This dietary supplement is a chemical-free brand that offers natural boost of energy that you can use on your daily weight loss routines or bodybuilding regimen.
As you know, the more you have energy, the longer you can last in your workouts. That means more fat loss and maximum muscle gains.
What we like about this supplement is its price, which only costs $15.99 per bottle. Herbal Nitro also offer a 30-day return policy.
Fuel for the Body Ingredients
The proprietary blend (415mg per serving) of this supplement has eleuthero root, yohimbe bark, kola nut, panax ginseng and American ginseng root extracts.
Fuel for the Body also has 100mg per serving of caffeine. Other ingredients include gelatin capsule, magnesium stearate and silicon dioxide.
Fuel for the Body Features
As you can see from its ingredients, this brand is packed with stimulating compounds that can truly boost your energy and metabolism.
So lets take a look at its key ingredients and see if this supplement can do what it takes to pump up your day.
Caffeine
This popular stimulant needs no introduction as it is heavily used for various health industries – nootropics, weight loss and sports nutrition.
Caffeine works directly at your central nervous system, stimulating it to help improve your focus, alertness and overall mental functions.
But caffeine isn't just for your brain, it can also boost your physical performance by elevating your energy levels and metabolism. Some experts even claim that caffeine also offers antioxidants.
Eleuthero Root
Also called as Siberian ginseng, eleuthero root extract is used to make medicinal drugs for various health conditions.
Herbalists use it for high blood pressure, insomnia, colds, appetite, atherosclerosis, rheumatoid arthritis, diabetes, cancers and even heart disease.
It is used as an energy booster due to its stimulating properties. It is also used to help strengthen the immune system – WebMD.
Yohimbe Bark
This herb extract is a potent stimulant that works directly in the brain, similar to caffeine.
It is highly used to help improve sexual health while preventing disorders such as erectile dysfunction. It is also used for treating depression, high blood pressure, diabetes and nerve pain.
It works by increasing blood flow and nerve impulses to your genitals that's why it is used for sexual health purposes. But it is now widely used as a weight loss agent as well.
We wrote an article about this herb here, where we discussed the potency of yohimbe when it comes to weight loss but it also pose a great threat to your health due to side effects.
Due to higher chances of side effects, products containing yohimbe such as Altrexa, LeanFire XT or Quantum Cutz, all got low approval ratings from us.
Panax/American Ginseng
Both panax and American ginseng works similarly and are both used for treating Alzheimer's disease, depression, chronic fatigue, bronchitis, diabetes, heart diseases and many others.
It also works by improving sexual disorders such as premature ejaculation, treating cancers, high blood pressure and even for improving skin health – WebMD.
Is Fuel for the Body Safe?
One thing that made this brand doubtful is its lack of customer reviews. Though Fuel for the Body has natural ingredients, it doesn't really mean that it is 100% safe for you.
For example, yohimbe is proven to cause minor to major side effects due to its potent stimulant properties.
Ginseng agents in this supplement are also not ideal to be taken by mouth in longer period of time. Caffeine on the other hand is practically safe though it can also trigger minor side effects.
So if you are allergic to stimulants, you must not take this brand. Consult your doctor first before you decide whether you really need this product.
Directions
The official website of Herbal Nitro doesn't give much information about this brand. They only suggest to take one pill daily. That's it!
Fuel for the Body Review Summary
Even though Fuel for the Body might have the higher probability of side effects, this brand does live to its claim to be an energy booster.
Why? Because all of its ingredients are stimulants which can truly help elevate both your mental and physical performance.
So if you need an energizer, Fuel for the Body might be the perfect pill for you.
Here are the reasons why you need this supplement:
Natural ingredients
Can truly elevate your energy levels
Supports other key areas of weight loss
Affordable
Return policy
Where to Purchase Fuel for the Body?
As mentioned above, Fuel for the Body can only be purchased online though its official website.
Otherwise, you may want to check out one of our top-rated dietary supplements here – HCG Complex.
Click the link below to read our review of this powerful diet drop.
Our Top Rated Diet Supplement
HCG Complex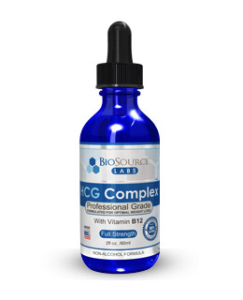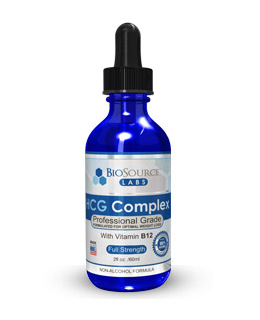 One of the bestselling HCG-based dietary supplement, made from essential amino acids and herb extracts. This liquid drop is proven effective and safe for any types of dieting program that will likely speed up your body's metabolism that results to significant weight loss.
100% pure natural slimming ingredients
Elevates your energy and metabolism
Absolutely no side effects
Provides its own dieting plan
Money-back guarantee
Click here to Read our Full Review