Dietspotlight Burn is a relatively expensive diet pill compared to most slimming supplements online.
Its ingredients also looks quite familiar as it is completely similar with Leptigen, a brand that is highly marketed by a diet pill review website.
Can this highly expensive supplement help you lose weight? Is it supported by clinical evidence?
Read on and learn more.
Our Tip: Instead of using this pill, consider a proven brand – CLICK HERE
What is Dietspotlight Burn?
Dietspotlight Burn is a product of a company called Diet Spot Light, a supplement manufacturer based in the United States.
Other brands that they promote include Leptigen and Pronabolin,
Unlike other companies, Diet Spot Light uses a very unique way of promoting their brands as their official site primarily reviews other diet pill brands online.
Of course, most of the pills were given unfavorable conclusions to help uplift their brands – Leptigen or Dietspotlight Burn.
This is a tricky way of promoting their brands though we also see other supplement manufacturers that have similar marketing schemes.
Unlike Diet Spot Light, we are completely a diet pill review site and we don't own any brand featured here. This means that you get unbiased reviews for each supplements we feature here.
Here are some of the health claims of Dietspotlight Burn:
Four times more effective than diet and exercise alone
Effective fat burner
Supports healthy blood sugar

Boosts energy and metabolism
So based on its brand name and claims, Dietspotlight Burn is a fat burner, metabolic booster and helps regulate blood sugar levels.
But as mentioned above, Dietspotlight Burn is an expensive brand with $109.95 price tag per bottle. Brands such as Slim Over 50, Avaprex or Pure Asian Garcinia are much more affordable compared to this pill.
Each package you choose from Diet Spot Light comes with 2 freebies and feature a 120-day money back guarantee (one of the longest in the industry). You also get discounts if you choose the 90-day supply.
Diet Spot Light also offer a 15-day trial of Dietspotlight Burn, which is helpful if you want to try this supplement first before you make regular purchases.
The company claims that Dietspotlight Burn used scientifically researched ingredients. Read on if Dietspotlight Burn is truly supported by scientific research.
Dietspotlight Burn Ingredients
As mentioned above, Dietspotlight Burn and Leptigen have the same formula (675mg per serving).
The ingredients include green tea extract, Meratrim blend (garcinia mangostana and sphaeranthus indicus extract), chromium and natural caffeine.
Inactive ingredients include gelatin, cellulose, silicon dioxide and magnesium stearate.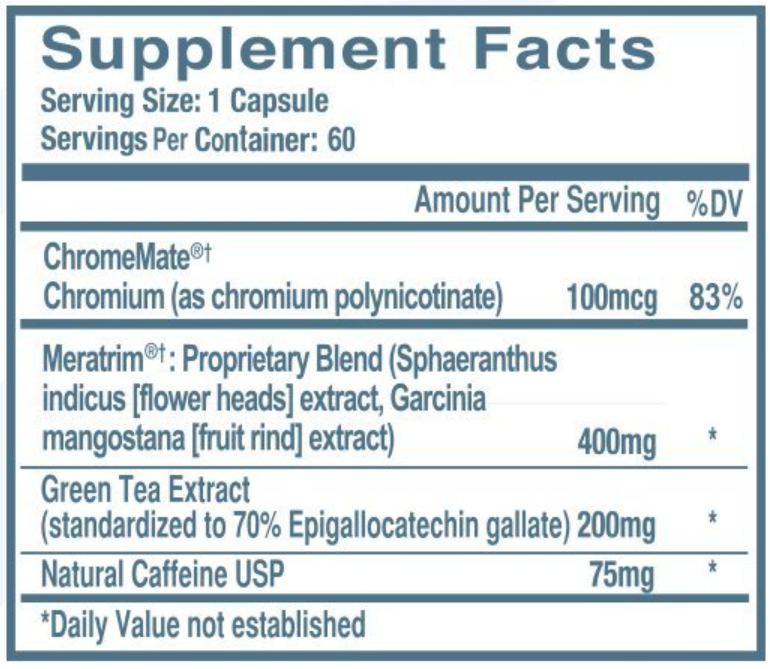 So How does Dietspotlight Burn Work?
According to Diet Spot Light, this supplement can boost metabolism, spark fat loss and increase energy levels.
But is Dietspotlight Burn truly plausible for weight loss? Let's analyze the formula a bit deeper to get more insights and see if this brand can truly help you lose weight.
Green Tea
We all know that green tea is truly beneficial not only for weight loss, but to overall health. Green tea has caffeine and polyphenols which are both essential for boosting metabolism and energy levels.
Diet Spot Light used this research article to support their weight loss claim for green tea. The article concluded that green tea has thermogenic effects and promotes oxidation.
The research used both caffeine and green  tea extracts, which Dietspotlight Burn have in its formula.(ingredient amounts are also slightly higher than the one used in the study).
Chromium
Chromium is known to have weight loss properties due to its ability to regulate blood sugar levels. In short, it may have positive effects on your sugar cravings.
This compound is also wide used by most supplements such as Super Fat Burner, AppControl and Supreme Alpha for Her.
Diet Spot Light used two medical health news sites (not research study sites) to support its weight loss claims for chromium – Medical News Today and Medline Plus.
The references they used were both focused on chromium's blood sugar-lowering properties, which is in fact contributes to healthy weight loss.
A 100mcg of chromium by Dietspotlight Burn might be questionable though it may still support the pill's other ingredients.
Meratrim
Meratrim is a herbal blend of garcinia mangostana and sphaeranthus indicus extracts. Besides Leptigen and Dietspotlight Burn, Meratrim is also used by other brands such as Avesil and Re-Body Meratrim.
Diet Spot Light used two scientific studies of Meratrim to support their weight loss claims – BioMed Central and UC Davis School of Medicine.
Strangely, I can't find any dependable scientific studies for Meratrim online. So I guess I'll agree with the first two research mentioned by Diet Spot Light.
Dietspotlight Burn uses 800mg per day of Meratrim which is also the same dosages used in the clinical trials.
Caffeine
We all know that caffeine affects the central nervous system which can results to energy and metabolism increase, enhances focus and overall mental functions and may also elevate physical performance.
Diet Spot Light offers a small amounts of caffeine per serving, which is good considering that taking more can lead to caffeine crash and tolerance if used in long-term.
This amounts of caffeine in Dietspotlight Burn is perfect to help stimulate your metabolism and other benefits without triggering adverse health effects.
So Can Dietspotlight Burn Help You Lose Weight?
With proven ingredients such as Meratrim blend, green tea and caffeine, it is difficult to argue about Dietspotlight Burn's efficacy cause it can help support all areas of weight loss.
Online reviews for this brand are also impressive considering 90% of these testimonials are coming from Diet Spot Light's website (which are more likely fake reviews).
Research suggest that Meratrim is four times more effective than diet and exercise alone. But Diet Spot Light recommends you to take Burn together with regular exercise and sensible diet.
How about Safety?
I found no side effect reports for this brand online. This is unusual considering that Dietspotlight Burn has stimulants in caffeine and green tea.
To ensure a safe supplementation, consult your doctor first before you take Dietspotlight Burn.
Directions
According to its website, you can take 1 capsule in the morning and another serving in the afternoon, 30 minutes before meals.
Dietspotlight Burn Review Summary
Frankly speaking, Dietspotlight Burn is not a bad diet pill as it is well-supported by scientific research and studies. It gives better chance of weight loss for you especially if you want quick results.
Diet Spot Light claims that you have to combine a sensible diet and regular exercise with Dietspotlight Burn to get significant results.
I suggest that you avail of their 15-day trial period before you opt to buy their regular packages.
You also have to consider the price tag of this supplement. So if you have a tight budget, you may want to look for other supplements online.
And that you know that there are cheaper alternatives in the market that are equally effective.
Here are the reasons why you need this supplement:
Natural and proven formula
Can help you lose weight fast
Tons of good reviews online
Offers 2 freebies
120-day money back guarantee
Where to Purchase Dietspotlight Burn?
You can buy Dietspotlight Burn directly at their official website.
We suggest that you check out one of our top-rated brands here – Phen375.
This supplement has the right formula that can finally help you lose weight. Click the link below to read more about this diet pill.
Our Top Rated Diet Supplement
Phen375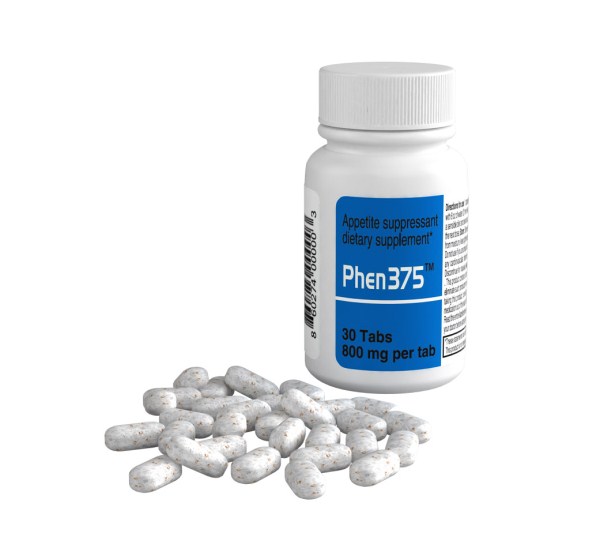 Our top-rated diet pill that is clinically proven effective and safe for any kinds of weight loss program.
Powerful weight loss properties
Natural and proven ingredients
No known side effects
Trusted by thousands of dieters
Money-back guarantee
Click here to Read our Full Review