Need a protein shake that can truly help improve your fitness program? Daily Essential Shake is a plant-based formula that is formulated to provide all your weight loss needs.
People are always looking for alternative when it comes to weight loss. Rich people wants a short route undergoing surgeries, others just want to try their luck by using either supplements or prescription drugs.
But more and more people nowadays are now aware by the power of meal replacement products as they are much more convenient to use, delicious and highly safe.
So the question is, can Daily Essential Shake help you lose weight? Can it help improve your workout capacity? Read on to find out more.
What is Daily Essential Shake?
Daily Essential Shake is a product of Lyfe Ventures, a California-based supplement manufacturer. Other products from this company include a stress-reliever, an immunity booster and anti-inflammatory formula.
As mentioned above, this meal replacement shake is a natural formula based in protein-rich herbal agents. Some of its claimed health benefits include:
Energy boost
Builds serious muscle
Supports weight loss
Improves cognitive funtion
Good for the gut
Fights aging
Strengthens immunity
So like other similar powdered supplements such as Regena-Slim, Maximum Performance Fuel and Warrior Blend Protein, this product isn't just for fitness but also provides a variety of health benefits for you.
This product is ideal for athletes, dieters, bodybuilders and those who just want to improve their health.
As a meal replacement shake, this product can help you reach your nutritional goals while promoting a lean and ripped body.
Made from clean and natural ingredients, makers of this brand claims that it can give you that needed focus to strive and overcome daily challenges.
Daily Essential Shake is available in two flavors – vanilla and chocolate, both of which has similar price tag of $44.95. You can get this for only $38.21 if you choose their monthly subscription program.
Lyfe Ventures offer a 30-day return policy to all unopened products.
Daily Essential Shake Ingredients
As you can see from the image below, this product is packed with essential vitamins, nutrients, minerals, protein and digestive enzymes.
Ingredients include vitamins A, C, D3, K, B12, calcium, sodium, magnesium, zinc, folic acid and CoQ10. Daily Essential Shake also feature an enzyme and probiotic blend.
Herbs include alfalfa sprouts, broccoli, cabbage, kale, parsley, spirulina, wheatgrass, oats, dandelion, blueberries, strawberries, raspberry, prunes, pomegranate, grapefruit, flaxseed, cacao, cinnamon, stevia leaf and coconut sugar.
So How does Daily Essential Shake Work?
According to its website, Daily Essential Shake is an all-in-one nutritional supplement, a low-calorie but nutrient dense formula, perfectly fit for individuals who are always on the go.
It was named "daily" because it can be used as your everyday energy booster and metabolism enhancer.
Its enzyme and probiotic blend will help improve your gut and digestive functions, which are both essential if you are in a weight loss diet program.
Daily Essential Shake promotes better appetite control as it is designed as an "alternative" to your unhealthy snacks. This is the reason why it is called "meal replacement" in the first place.
Its vitamins and minerals content will help protect your body from serious illnesses such as cancers, diabetes, and many others. It will keep you balanced, focused, and energized.
Protein, greens and superfoods works to help burn fat, build muscles, helps sustain your workout energy in the gym, prevents diseases, nourishes your body and promotes natural beauty.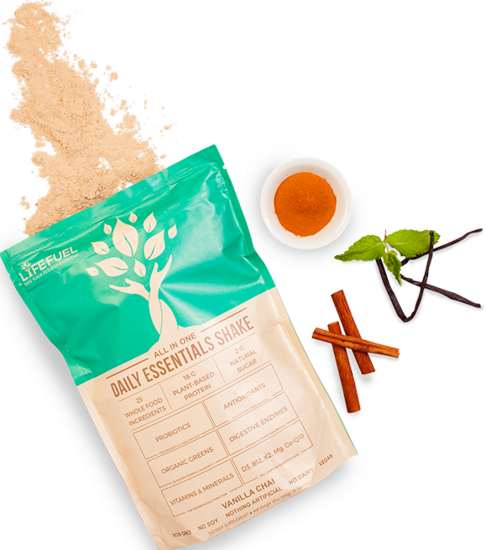 Is Daily Essential Shake Safe?
Like other meal replacement shakes such as Kegenix Prime, TrimFuel, or LifeCore Complete, Daily Essential Shake is completely safe to most adult individuals who wants to improve their overall health.
This product is made from natural formula and has no harmful ingredients or unknown agents.
To ensure a safe supplementation, consult your doctor first before you take this product.
Directions
According to Lyfe Fuel, you can use Daily Essential Shake as your daily breakfast shake, meal replacement for weight loss, or as your mid-day snack.
You can also use this product for either pre and post-workout program.
Just add one scoop of powder with 10oz of water, preferred milk substitute or other beverage of your choice.
Daily Essential Shake Review Summary
This meal replacement shake is a perfect daily nutrition supplement for all your health needs.
Here are some of the advantages if you take this brand:
Natural and healthy formula
Perfect for your daily health needs
Supports weight loss
Elevates energy and focus
Good reviews online
Return policy
Where to Purchase Daily Essential Shake?
Daily Essential Shake is available online and you may buy directly from Lyfe Fuel official website.
Click here to Purchase Daily Essential Shake
You may also want to check out one of our top-rated brands here – PhentaSlim. Click the link below to learn more.
Our Top Rated Diet Supplement
Phentaslim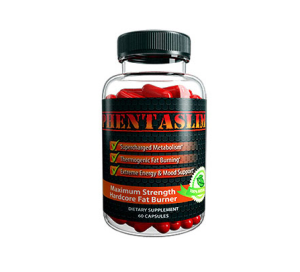 One of our top-rated diet pills that is clinically proven effective based in naturally potent formula designed to satisfy all your slimming needs.
Potent fat burner
Elevates energy and metabolic levels
Supports appetite reduction
Trusted by thousands of dieters
Money-back guarantee
Click here to Read our Full Review